Hotel Near Punta Cana Airport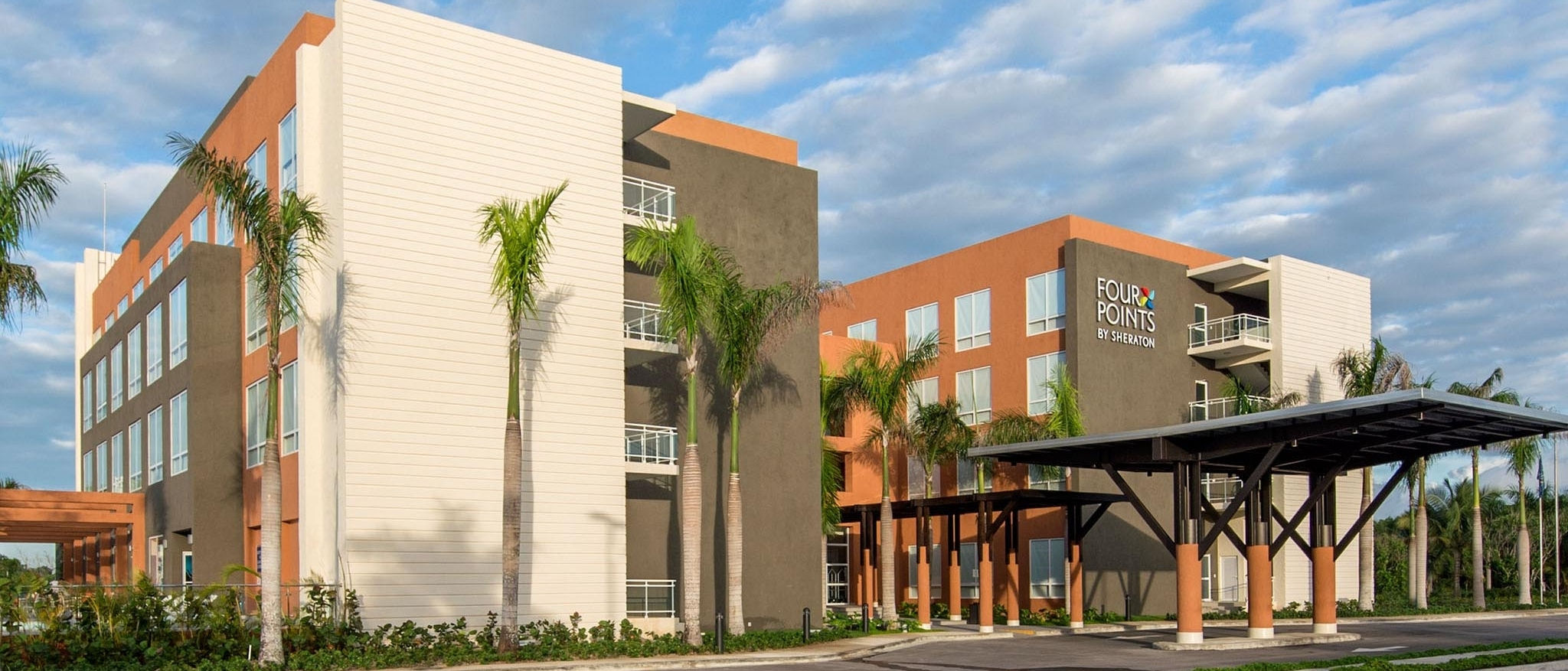 Punta Cana International Airport (PUJ) is the leading airport in the Dominican Republic. It offers direct flights to and from Punta Cana from all over the world. The Punta Cana Airport is the 2nd most popular airport in the Caribbean, with over 3.5 million international arrivals in 2010. Choosing PUJ allows for easy and uncomplicated vacations in Punta Cana. The airport features:
Restaurants
Duty - free shopping
Parking and transportation
Currency exchange
PUJ is located directly adjacent to Four Points by Sheraton Puntacana Village and offers free shuttle service to and from our hotel, making us the perfect hotel near Punta Cana Airport. See below for some general questions and answers that will help you plan your stay with us.

Frequently Asked Questions
1. What is the local currency? The Dominican Peso. US dollars are also commonly accepted. Tipping is generally expected, and PUJ provides currency exchange services.

2. What is the voltage in area hotels? Electricity is supplied at 110 volts, the same as North America. Surge protection is recommended for high-end appliances.

3. What is the local language? Spanish is the local language, but many people working in tourism know some English, and it is not uncommon to find German, French and Italian speakers.

4. What are the entry requirements? Most visitors need only a valid passport. All non-residents should have a round trip ticket. Generally visitors are allowed to stay up to 60 days with a tourist card.

5. When is the best time to visit? Some call the tropical climate here 'endless summer.' Temperatures are generally warm year round so all months of the year are perfect for visiting.

6. What is the phone and Internet situation? International calling and high-speed Internet are commonly available. Be aware of international roaming charges with cell phones.

7. What clothing should I bring? Lightweight shorts, shirts, bathing suits and sandals are the standard during the day. Light pants and a sweater or jacket are recommended for the evenings.

8. What is the legal age to consume alcohol and gamble? The legal drinking and gambling age is 18 years old. It is advised that visitors do not bring in, buy, sell, or consume illicit drugs in the Dominican Republic.